HR Process Map
Pre-built HR Best Practice Process Maps that can be used out of the box and/or can be customized based on your organizations productivity requirements and user wish list.
Platform
End User Centric Self-Service Platform to configure roles, permissions, approvals, business rules, multiple languages, guided navigation, mobile UI and self-learning data engine for predictive analytics.
Analytics
List of HR Metrics that works on predictive engine based on transaction data in the Rhombus system.
Integration Hub
In-built Data Mapping and Scheduling Tool to connect to your existing systems to pick data files / consume API, convert to desired format using existing conversion functions.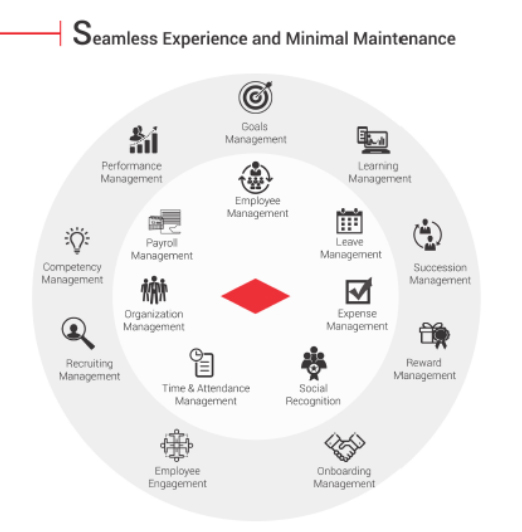 ADMINISTRATIVE SOLUTIONS
Organisation Management
Payroll Management
Time & Attendance Management
Position Management
Employee Management
Leave Management
Expense Management
Onboarding Management
STRATEGIC SOLUTIONS
Recruiting
Goals Management
Performance Management
Learning Management
Reward Management
Succession Management
Competency Management
Employee Engagement
Social Management
The integrated HR
We understand that how each company has unique set of processes developed over time and systems which have become integral part of the business processes.
Rhombus is built on the concept of 'flexibility is the key'. It enables you to choose between ripping and replacing your HRIS and/or integrating the scattered processes and silo-ed systems to transform your HR.
Rhombus has a robust integration hub which streamlines the processes and give you desired simplicity, efficiency and analytics to strengthen business HR function.
Rhombus has pre-integrated templates for you to choose from and enjoy the benefits of integrated HRIS, such as:
Process Efficiency Across Organization
Dramatically Improved Visibility
Significant Time and Cost Savings
Accelerated Growth
User-Driven Innovation